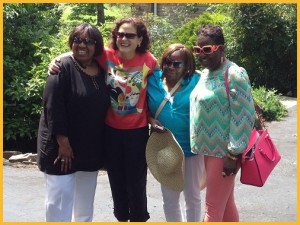 Safe Friendly Service!
Thank you for very patiently waiting for my late arrival at LIT. Your willingness to stay in contact with me was a plus. The drive to Hot Springs was comfortable and safe and I learned about the area as well! I could not have asked for a nicer more friendly face to greet me and get me to and from my Hot Springs destinations. Thank YOU!!! 🙂
Yes, I highly recommend this Safe Reliable Courteous Chauffeur Service!!
Rosemarie Mazzocchi
Best service ever!
Excellent service….middle of the night pick up to Little Rock …perfect! Good drivers for round trip. No worries at all!
Lois Anderson
The Best All Around
Trust me, VC is the best service for getting there safely and on time.
Terry and Daryll were great to ride with to and from LIT to the Village.
Communication was excellent with confirmation calls the day before and the morning of our trips.
I put these guys in my Rolodex for any upcoming travel needs.
Thanks, VC!
Scott Boyd
Reliable on time service
Been using Village chauffeur for 5 years never had any problems on time no matter what time of day!
Ron Siska
Excellent Service
We booked online and were exceptionally pleased with the service. We will use them again.
Kim and Mike Carver
Always a great service
Terry has taken us to and from the airport several times. Always on time (or even a little early) to pick us up. A whole lot better than driving and leaving our car at the airport. Our nerves are never shot when we get to the airport, nor when we get home. They are dependable and super friendly. Thanks for this wonderful, one of a kind, service.
Bob & Linda Logan
Could Not Be Happier!
I used Village Chauffeur for round trip transportation from Little Rock Airport to Hot Springs. Terry was prompt and friendly. His driving and customer service were impeccable. So happy I did not rent a car. I highly recommend Village Chauffeur.
Angela English
A Blessing
Delivered our granddaughters and their dog to our home without a hitch. Great folks! Will use again.
Thank you so much
Craig & Daisy Few
Daisy Few
Excellent Service
We have used the services of Allison & Terry on many occasions. They are always punctual – arrive 10 minutes early – load your bags and off we go. We have had flights out of Little Rock before daylight and return flights very late at night. Never a problem for them, they arrive with a smile no matter what time it is! Their service is reasonable and we are grateful to have them available for our travels. You can't find more reliable, professional and punctual service.
Ken & Valerie Phillis
An international travel must-have!
We always use Allison's service when we take international trips. She is punctual, courteous, very customer-oriented, and reliable. Even when we leave at 3:45 AM! Having a ride to and from the LR airport is very helpful when you return from a 20-hour journey to Asia. Always waiting for us when we arrive at baggage claim. We'll continue to use Village Chauffeur for all long-haul trips.
Randy T
5 Stars easily!!!
Just perfect! Everything from the start went perfectly smoothly with Village Chauffeur and without them my trip would have been much harder to do. Even though I wasn't the easiest customer, had a long drive requirement and also a furry friend as extra, they made it easy and comfortable! Would use again any time and highly recommended!!
Ps. Greeting and thousand thanks from Noora and Shadow!
Noora Nurminen
The Best!
Our family has used Village Chauffeur for several years. Great service, on time, safe, dependable, reasonable rates. They provide excellent service, even when the airlines do not. They pick up our out-of-town guests in the middle of the night (so we can sleep). ….. I highly recommend them. You cannot go wrong!
Erwin Hoeft
Happy with your service
Just a note to say how pleased I was with John, who took me to two appointments in Hot Springs this morning. Great, on-time service. Thank you!
Linda G.
Dependable? Absolutely
Allison and Terry provided wonderful service to us on a recent trip to the Virgin Islands. Allison arrived a few minutes early for a still-in-the-dark early-morning trip to Little Rock airport. Terry picked us up at midnight two weeks later during a snowstorm and got us home safely. Our thanks to you both for a job well done. David and Mary Ann Kalvelage
David Kalvelage
Great Service
Thanks for everything, great service!
Josie Wash
"Business travel consumes much of
"Business travel consumes much of my waking hours. The Village Chauffeur has been my lifeline for several years. Their service is punctual, reliable, professional, flexible for the inevitable changes that occur in today's travel environment, and most important of all, they are always courteous and very friendly. Highly recommended!"
John Stetkar
Stetkar associates
Above and Beyond
Dear Allison and Terry,
Bob and I want to thank you for all your help with our last trip. It could have been so much worse without your help and understanding, all the trips you made to the airport to get us home with all the flight changes and missed flights. You went above and beyond anything anyone could expect. Also understanding about the trip for the flight out that morning with the airlines changing our time to leave. John was very patient with us and understanding. We were in stress mode. He was very kind and waited for us to get things worked out on our time to leave and then got us to the airport on time.
Bob and Linda Sisk